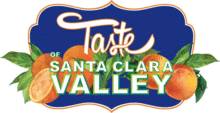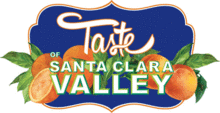 CAFF (Community Alliance with Family Farmers) Santa Clara Valley is hosting their second annual South Bay fundraiser dinner – The Taste of Santa Clara Valley – on Saturday, Oct. 17 at Martial Cottle Park in San Jose, CA. Early bird discounted tickets are available for a limited time. Click here to purchase!
Join Slow Food South Bay at the table to support this worthy link in our regional food web: Proceeds from the event will support CAFF's program work, which directly benefits California family farmers.
The dinner, catered by Epicurean Group, will highlight the bounty of our farmers in the Santa Clara Valley and honor the agricultural history of Martial Cottle Park.